Sudden Cardiac Arrest
Death in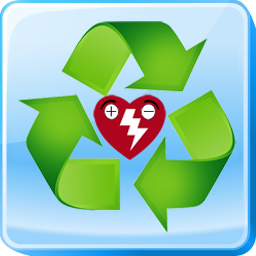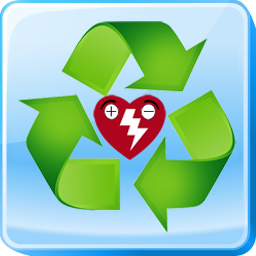 Recalls, Recertification, and Recycling Programs
Recalls:Update vs. Replace - Go Green. Get AED Recalls & Updates
Don't let your AED become out of date from American Heart Association (AHA) guidelines. AEDs are designed to be updated. Also, all major AED manufacturers and their models have had software or hardware upgrades through FDA field corrective actions or FDA equipment recall notices. Extend the life of your AED as much as possible through our comprehensive database of AED recalls and updates available (most of which are free). Check out our complete recalls list.
Recertified AEDs: Are they safe? - Go Green! Buy Recertified!
Why should you buy recertified?
Recertified AEDs are becoming more popular now that the AED industry is over 20 years old.
There are certain times when a recertified AED may be more viable than a new AED.
Primarily these situations are driven by budget, but they also may derive from the need for brand consistency and perhaps the AED manufacturer is no longer making a certain model/brand.
There are many questions when purchasing used or recertified AED devices, aside from finding out their conformity to biomedical testing & certification procedures.
Are they safe? They are deemed safe only if the source performs the right testing and if recertification checklist procedures are followed.
Recycling & AED Trade In Programs - Go Green. Get Recycling Now
Did you know?
AED batteries contain toxic, ignitable, and reactive hazardous waste that must be disposed of properly.
Just the battery housing that is dumped into U.S. landfills every year is equal to 2.3 million water bottles in volume.
200 Tons of hazardous waste created by lithium AED battery packs could be eliminated annually by recycling.
Life saving AED devices should not kill the environment.